ProFlex Straight Shape Roof system, 390 Square Truss Construction. Canopy and Walls included.
Please contact a sales representative at (562)906-6415 to discuss your facilities needs and to receive design assistance, specifications and pricing.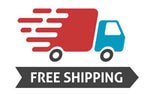 ProFlex Arched Stage Roof systems are contructed from a 390 Square truss construction with a wall thickness of 3 mm. These kits come standard with roof sheathing that is constructed of high quality flame retardent PVC material and is available is several colors. 3 Side screens made of air-permeable material, which protect the stage against rain, etc. also come standard. ProFlex Straight Stage Roofs are available in 3 stock sizes. Detailed structural analysis and load calculations are available at our customer's request. Custom options are also available. Please note* the stage shown and chain hoists are not included in this kit Please view size options above.